About Us
Experience. Excellence. Expertise.
Hagerstown Dermatology & Skincare was founded by Johanna Fangmeyer in 2013. Our goal is to provide quality care that is convenient and customized to your needs. We want you to have a positive experience with us so that you will tell your friends and family about the personalized, quality care you received at Hagerstown Derm & Skincare.
We look forward to serving you for many years to come. To schedule an appointment for dermatology services in Hagerstown, Maryland, please call our office at (240) 469-4835 today.
Johanna Fangmeyer, MSN, CRNP
Owner, Certified Registered Nurse Practitioner, Board-Certified Dermatology Nurse Practitioner by Dermatology Nurses Association
Johanna Fangmeyer, MSN, CRNP
While working as a registered nurse at Holy Cross Hospital in Silver Spring from 1996-2001, Johanna earned her master of science in nursing (MSN) from the University of Maryland. She began focusing on dermatology in 2001 when she joined the Center for Laser Surgery as a nurse practitioner. During her career, she has worked working alongside some of the area's top rated dermatologists and surgeons at multiple dermatology offices and surgery centers throughout Maryland and Washington, DC.
Johanna has also had several years experience on the cosmetic side of dermatology and skin care. Specializing in fillers, chemical peels, botox and lasers, she has kept up with and is very knowledgable about the latest skin treatments, skin care and procedures for facial rejuvenation, among other skin treatments. Johanna previously trained area physicians on the latest techniques of collagen facial fillers, used for correction of facial wrinkles, scars and the effects of aging.
In 2010, Johanna completed the family nurse practitioner certification program at the University of Massachusetts. She has since continued to follow her passion for dermatology nursing, culminated by starting her own practice, Hagerstown Dermatology & Skincare, in 2013. In addition, Johanna is board certified in dermatology through the Dermatology Nurses Association.
Johanna is very patient-focused. She believes that a practice with a "patient-centered" approach on helping her patients with their skin concerns and needs, while educating them with the most up to date information available, is the best use of her time and expertise in dermatology and skin care.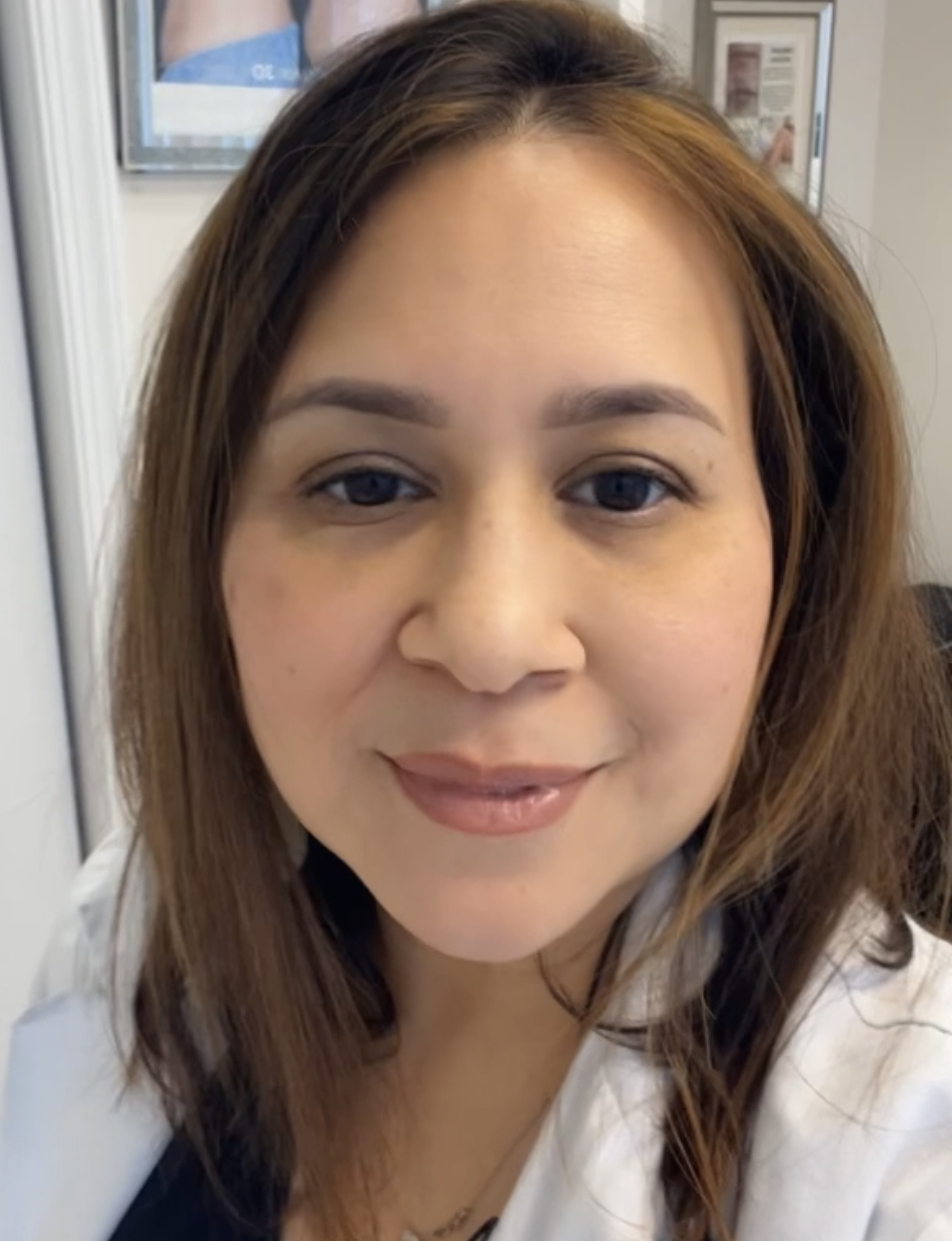 Naila Campbell
Certified Medical Assistant Naila Campbell
Naila is a proud alum of Barnard College Columbia University. She gained four years of exposure in cosmetic dermatology at Cosmetic Skin Institute in Olney, Maryland. Naila is excited to work with both clinical and cosmetic patients at Hagerstown Dermatology & Skin Care and looks forward to her future career in dermatology.
Christy Peer
Licensed Esthetician Christy Peer
Christy graduated Valedictorian from the Laurel Business Institute School of Esthetics and Professional and Corrective Makeup outside her native Pittsburgh, PA. She has been a licensed esthetician since 2008 following her graduation, and has gained supplementary medical esthetics knowledge through assisting physicians in both a medical spa and plastic surgery setting.
Christy is proficient in chemical peels, microdermabrasions, Dermaplaning, Hydrafacials, non-invasive body contouring treatments, and is a certified laser technician (where applicable).
Furthermore, she is very highly regarded in her ability to apply professional and corrective makeup. She is very knowledgeable in numerous skincare lines and frequently attends continuing education courses throughout each year. Christy also earned a Bachelor of Science in Business Administration and Marketing.
Christy is very excited to be a part of the team at Clarksburg Dermatology and Skincare. She takes pride in offering personal and comprehensive care to her patients and has a passion for assisting her patients attain their skin care goals.
Christy lives in Frederick, MD with her husband and two children.
April Fernandes
Front Desk Manager April Fernandes
April joined Hagerstown Dermatology and Skincare bringing with her over 7 years of experience from Potomac Family Medicine. She has extensive knowledge of medical records, scheduling, medical terminology, billing experience, and much more. April delivers great customer service, patience, and always has a positive attitude. She greets every patient with her warm smile and is always proud of helping patients with what they need. She is very excited to further her career with our dermatology practice.