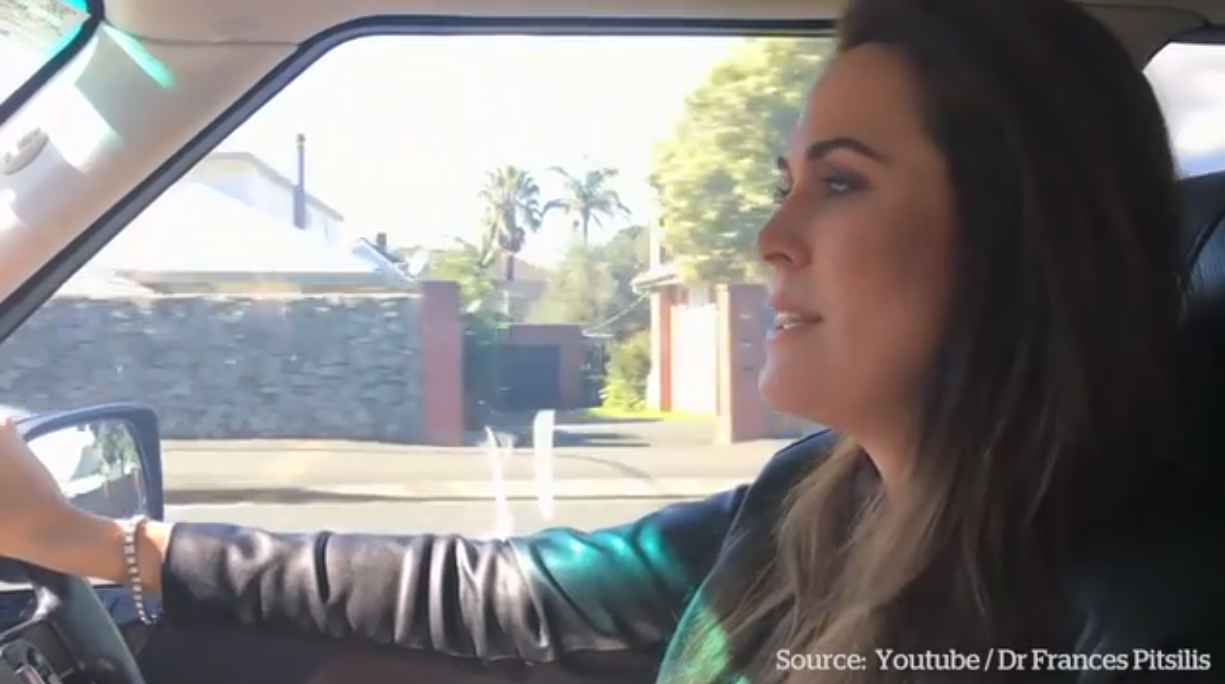 "This is like a dream come true, Frances!" Angela Stone proclaims, as Dr. Frances Pitsilis runs the truSculpt 3D over her body.
Radiofrequency treatments for fat reduction are traditionally supposed to be at least uncomfortable, and yet Stone seems to be in an eminently pleasant mood.
In fact, "it just feels divine," she says, as she continues to lie back and receive the truSculpt 3D treatment which gets rid of "mummy tummy" while feeling like she's getting a spa treatment.
What Is truSculpt 3D?
truSculpt 3D is the latest, innovative fat reduction technology which uses radio frequencies to heat and kill fat cells without harming the surrounding tissue.
Boasting a 24 percent fat reduction in only a short 15 minute treatment, some experts are baffled–even skeptical–of its results.
How can it achieve Liposuction level results in such a short time, and still feel more comfortable than its competitors like CoolSculpting and SculpSure?
It's all thanks to the TRU system, Targeted, Repeatable, and Uniform, which carefully monitors the body's temperature and ensures that energy is pulsed deep into the body's fat deposits consistently through the targeted area.
Whereas other competitive products can only affect the area on which they're directly applied, radio frequency technology hits deeper.
Combine this with the skin tightening effect of heating, and truSculpt 3D is a whole other level of efficacy in fat reduction treatments.
Am I a Good Candidate for TruSculpt 3D in Maryland?
You may very well be, especially if you already lead a fairly healthy and active lifestyle.
Fat reduction treatments are best for spot reduction–to re-contour the body by permanently killing fat cells, therefore changing the proportion of the body's fat distribution.
truSculpt 3D boasts the ability to treat thinner patients with fat deposits that aren't necessarily pinchable–as the treatment is applied topically by an overseeing medical professional.
Interested in truSculpt 3D? Call Hagerstown Dermatology & Skincare today to schedule your appointment.